Information about master class
School of music and art Misbah & friends and Partners of music and art, from 15 to 22 July 2014 organizes Master class with two renowned professors, Xhevdet Sahatçiu - Guitar and Ruben Dalibaltayan - Piano.

This master class will be held as part of the guitar competition which will be held in 2015 in Pristina, led by Professor Xhevdet Sahatçiu.

Master classes will be held at the "Misbah&Friends" music and art school.


| | |
| --- | --- |
| Price for individual lessons (one week) | 135 euro (one week) |
| Price for listeners (one week) | 50 euro (one week) |

Schedule of the master class will be published soon on this page.

If you have any questions regarding the master class, please do not hesitate to write to us at the email: [email protected]

Below you can read more about both Professors.

Xhevdet Sahatçiu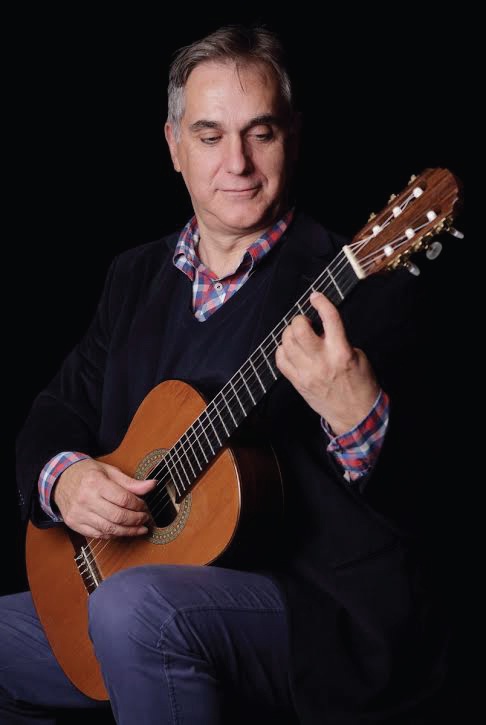 Graduated from the Music Academy in Zagreb in the class of Professor Darko Petrinjak. As a guitar professor, he has been working for many years in Music scholl Pavla Markovca.

Currently, he is an External Associate at Music Academy in Zagreb and a Docent at Faculty of Art in Pristina. He educated generations of young guitarists among which are those who won valuable awards at national and international competitions and who are now recognized artists and music teachers.

In 2004 he received Croatian Society of Music and Dance Teachers Annual Award. From 2003 to 2009 he was the head of professional council for guitar pedagogues and a mentor to many young teachers. Sahatçiu is the President of Croatian Society of Guitar Teachers and since 2009 the Principal of Music Scholl in Novska. In addition to regular teaching work he also leads the International Summer Guitar School in Pucisci and Milna on Brac and in Porec as well.

Besides being a jury member at many national and international competitions, he also performs solo and as a member of various chamber ensembles in Croatia and abroad.


Ruben Dalibaltayan – Armeni/ Kroaci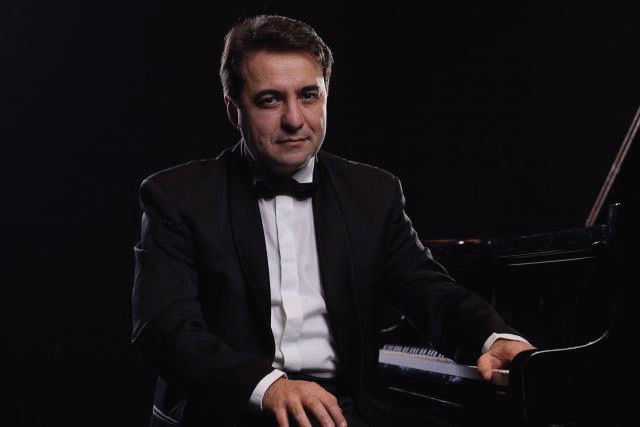 The pianist Ruben Dalibaltayan was born in Yerevan, capital city of Armenia. Having begun his piano studies at an early age, he gave his first solo concert at the age of ten. Only two years later Ruben Dalibaltayan was to receive significant musical acclaim when he won the Second prize at the First National Babadjanyan Piano Competition that made it possible for him to perform Beethoven's Second Piano Concerto with the Armenian National Symphony Orchestra. After completing his studies and receiving a diploma with distinction at the Specialist Music School for Talented Children, the pianist continued his education at the Komitas State Conservatoire in Yerevan, studying under the guidance of professor Anahit Shakhbazian.

Having won two piano awards on the national level, Ruben then travelled to Moscow to continue his studies at the Gnesins' Russian Academy of Music where he received his degree after taking lessons in the class of professor Arthur Berngart. In 1997 Ruben furthered his studies on the postgraduate course at the Moscow State Conservatoire in the class of professor Valery Kastelsky and gained his master's degree in 1999.

During his years of study Ruben Dalibaltayan has won numerous awards at prestigious international piano competitions like the first prize at the Citta di Pinerolo International Piano Competition, prizes at Marsala, Calabria, Monopoli, Sulmona, Trani (Italy) and the Second International China Piano Competition (Beijing). In 2001 Ruben was awarded the Gold Medal at the prodigious piano competition called Armenian Legacy. This occasion was particularly important because it was a part of the celebration of 1700 years of Christianity in Armenia. Two years later Ruben won the third prize and Special prize for the best interpretation of the set piece at the Khachaturian International Piano Competition (Armenia). During the same year he also won the second prize and the Public prize at the Second EPTA International Piano Competition Svetislav Stančić in Zagreb (Croatia).

Concert tours have taken Ruben to Armenia, Russia, Kazakhstan, China, Moldavia, Bosnia and Herzegovina, Italy, Austria, Germany, Slovenia, Montenegro, Switzerland, Portugal and Croatia. As a soloist he has performed with the National Symphony Orchestras of Armenia, Moldavia, Bosnia and Herzegovina, China, Kazakhstan and Croatia. Marking an important stage in the artistic career of this pianist is a very dear and personal contact with the legendary pianist Alexis Weissenberg, with whom he became acquainted at master classes taking place in the Swiss town of Engelberg. The maestro rated the musical talent of Ruben Dalibaltayan highly enough to award him the international "Alexis Weissenberg" prize.

Since 2000, parallel to his performing career, Ruben has been occupied with pedagogical activities. He has been taking an active part in the musical life of the Balkan states since taking up a post on the piano faculty at the Sarajevo Academy of Music in the year 2000. In 2005 Ruben was invited to become professor of the Zagreb Academy of Music. He is a member of jury of many ntional and international competitions. Also he gives regular master classes across Croatia.

As a part of his creative Work Ruben is constantly striving to enrich his already wide repertoire. His repertoire encompasses music from the baroque to the present day. The artist dedicates much of his attention to the Work of Franz Liszt, Whose key works occupy a prominent place in his repertoire. The pianist also takes great pleasure in performing the works of other Romantic composers together with Debussy and Scriabin, especially his later and less frequently performed pieces.

Besides doing solo concerts Ruben Dalibaltayan enjoys participating in many varied chamber ensembles. He also gives recitals with his wife Julia Gubaidullina in the form of piano duo. Ruben is an active member of the SONEMUS organisation (Sarajevo's Organisation for New Music). Year 2008 he founds trio "Amadeus" together with his colegues from Zagreb Music Academy Leonid Sorokow and Kresimir Lazar. The pianist gives special attention to the promotion of the music of Armenian composers, an interesting and original music inseparably linked to the culture of his native country.